What is Transcendental Meditation?
Transcendental Meditation is extremely simple, yet highly effective.
It is the pure technique of transcending – settling to the simplest, most powerful state of awareness – untainted by any mind control or thought process.
Transcendental Meditation allows your mind to settle inward beyond thought to the most silent, peaceful level of consciousness – your innermost Self.
The technique
Zakaj je Transcendentalna meditacija drugačna?
Transcendentalna meditacija se od drugih tehnik razlikuje v naslednjem:
Transcendentalna meditacija je nenaporna in prijetna. Ne zahteva nobene koncentracije ali kontemplacije.
Transcendentalna meditacija temelji na dokazih in je podprta z več kot 350 recenziranimi in objavljenimi raziskavami, v katerih je popisana cela vrsta pozitivnih učinkov na zdravje, vključno z zmanjšanjem stresa in anskioznosti ter izboljšanjem zdravja srca in kognitivnih funkcij.
Transcendentalna meditacija je standardizirana, kar zagotavlja njeno učinkovitost. Z vsakim certificiranim učiteljem Transcendentalne meditacije ste lahko prepričani v učinkovitost rezultatov, saj vam nudi standardizirano poučevanje Transcendentalne meditacije.
How does Transcendental Meditation work?
Transcendental Meditation allows the mind to simply, naturally and effortlessly transcend thinking and to experience a state of restfully alert consciousness. This deeply restful experience of transcending rejuvenates mind and body, leading to a wide range of benefits in daily life.
How it works
How Transcendental Meditation is different
Transcendental Meditation is unique. It is fundamentally different from other systems of meditation and relaxation. A recent study on brain activity during meditation, published in the journal Consciousness and Cognition identifies three fundamental categories of meditation: focused attention, open monitoring or mindfulness, and automatic self-transcending - a new category introduced by the authors to describe Transcendental Meditation. more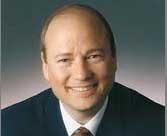 John Hagelin PhD
Quantum Physicist
"Transcendental Meditation is the most widely researched form of meditation, its benefits for mind, body and emotions verified by hundreds of peer-reviewed studies."