Pozitivni učinki na zdravje
Ameriško združenje za srce (American Heart Association) je ugotovilo, da je Transcendentalna meditacija edina meditativna tehnika, ki znižuje krvni pritisk. Dokazano je bilo tudi, da Transcendentalna meditacija zmanjšuje anksioznost in depresijo ter zniža tveganje za srčni napad in kap.
Boljši odnosi
Transcendentalna meditacija vam pomaga ustvarjati bolj uspešne in izpopolnjujoče odnose z drugimi. Transcendentalna meditacija zmanjšuje stres in napetost, ki sta dve glavni oviri na poti do dobrega komuniciranja. Poleg tega je bilo odkrito, da pomaga razvijati širše zavedanje, večjo srečo in bolj izpopolnjene občutke in čustva.
Več o tem
What Did They Say About TM?
Jerry Seinfeld, American Actor, Author and Comedian, who has been practising the TM technique for 40 years and Bob Roth, a certified TM teacher and Director of the David Lynch Foundation, discuss the value and benefits of practising the TM technique with George Stephanopoulos, Host of Good Morning America, who also practises the Transcendental Meditation technique.
Notranji mir in zadovoljstvo
Transcendentalna meditacija® nam pomaga kultivirati mirno stanje notranje umiritve. Umirjenost, ki jo občutimo med izvajanjem Transcendentalne meditacije, se prenese tudi v vsakdanje življenje. S pomočjo Transcendentalne meditacije lahko izkusimo tišje plasti uma.
Stres in anksioznost
Študija Univerze v Standfordu je pokazala, da je Transcendentalna meditacija pri zmanjševanju stresa in anksioznosti dvakrat bolj uspešna od drugih tehnik. Transcendentalna meditacija zmanjšuje vpliv stresa na um in telo.
Transcendental Meditation Reduces Stress Naturally
Everyone is aware of the negative effects of stress. It decreases performance, harms relationships, and creates physical wear and tear. In short, it curtails enjoyment of life. Furthermore it tends to build up in the system over the course of a lifetime. Even a good night's sleep or an extended holiday does not enable us to recover fully. Nowadays, stress is a fact of life - but it need not be.
Learn more.
How Transcendental Meditation Relieves Stress
"People who come to me for relief from stress and stress-related disorders need an effective meditation that's quickly mastered and produces consistent results.
Though TM® is a mental technique, due to the mind-body relationship the practice has extensive physiological effects. TM® allows the mind to settle very deeply inward—in a natural way. TM® teachers call this effortless transcending. It's what sets TM® apart and why the technique is so beneficial for mind and body, right from the start." - Gary Kaplan, M.D. Neurologist, NYU Medical School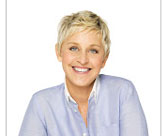 Ellen DeGeneres, TV voditeljica
"Nekaj posebnega je na TM. To je edini čas, ko imam to umirjenost. Po 20 minutah odprem oči in mi je žal, da je že konec. TM mi da ta občutek umirjenosti - kar mi je zelo všeč."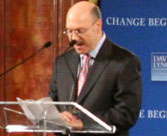 Norman Rosenthal psihiater, pisec in raziskovalec
"Še preden smo končali raziskavo, so se trije člani raziskovalne ekipe že naučili Transcendentalno meditacijo, tako zelo so jih impresionirali rezultati raziskave.

Nobena druga tehnika nima niti približno toliko raziskav, ki bi podpirale njene trditve o zmanjšanju stresa"